Christmas Lights are an exciting way to illuminate your home for the holidays. Use them inside, outside, or both!
ReviewRoller has done some homework for you to find the best Christmas lights.
We're also including tips to help you be sure you and your family stay safe, as well as a little advice on how to keep your lights tangle-free.
Best Christmas Lights in 2023:
Our Winners for Best Christmas Lights
Let's begin with indoor lights. Using the best Christmas lights Indoors is an easy and inexpensive way to give the inside of your home an elegant and festive touch. Use them in any room of your home.
Don't forget about less commonly decorated rooms such as the bathroom and kid's rooms!
Top Indoor Lights
Lighting your home for Christmas will be a breeze with these app-controlled lights.
This is 157.5- feet of 600 LED lights that can be voice-controlled with Alexa, Google Assistant, and Razer Chroma.
The mobile app works with both iPhone and Android and you can also download special effects for free!
This is a set of 345 feet of stunning 1,000 cool white LED lights. Perfect if you want simplicity and vibrancy.
It features 8 modes including combination, in waves, sequential, slogs, chasing/flash, slow fade, steady on, and twinkle/flash which means the possibilities are endless!
The memory function means you won't need to reset the lights every time you turn them on. These also come with a 100% money-back guarantee.
Novtech has designed beautiful fairy lights for the holidays. The total length is 164 feet and it features 500 LED mini lights.
There is a memory function so there is no need to reset the flights when you turn them on.
With modes including combination, waves, sequential, slow glow, chasing/flash, slow fade, twinkle/flash, and steady you can really let your imagination run!
This is 100 feet of 100 color-changing LED lights.16 colors and 8 various modes will make your home truly merry.
Installation is easy and the remote control makes changing colors and modes a breeze.
ReviewRollwer appreciates the convenience of remote-controlled lights! With this, you'll get 1000 warm white LED lights on a 403-foot string. Note: Other colors are available.
This light set features 8 modes and an energy-saving timer that works 6 hours on and 18 hours off.
Whether you are home or not, you can rest assured your light decorations will be up and running.
Let's Move on to Outdoor Lights
There are so many ways to make your home the most festive on the block with the best Christmas light so be creative! Use the Internet to look for inspiration. YouTube is also a great source for ideas.
Looking for a bit of nostalgia? Wintergreen Lighting has come up with the perfect lights! These are heavy-duty lights meant to withstand the elements.
100 feet of 100 smooth and opaque multi-color lights are included with this set.
These lights are rugged, reliable, and easily changed if one happens to stop working.
Planning to set your Christmas lights to music? Then we've got your best Christmas lights right here!
This is 105 feet of Smart LED lights that can be both app and remote-controlled.
It features a built-in sensitive mic that allows the light bar to synchronize with your favorite music. In addition, the outside case is completely waterproof to protect the chip.
Dream color lighting and 120 rainbow chasing modes will make a magnificent light show for your home!
This is 39 feet of 100 flexible LED mini-lights that can be app-controlled via iPhone or Android phones.
The waterproof power supply cord is 6.6 feet long.
Make your home look like a winter wonderland with these incredible icicle lights! 612 LED lights cast a warm glow and each string is 50.8 feet long. There are 8 modes and a timer.
The memory chip means you won't need to reset the lights with each use but it's important to note the memory function will only work with the timer.
String lights are a great way to add festivity to your porch or patio. 35-feet of lights is a great length, too.
There are 8 color-changing modes – 7 single colors and 1 multi-color.
These lights also have 8 display modes – slow fade, twinkle, random, jump, variable speed flash, falling star, and wave. All modes can be easily controlled with a remote.
Helpful Advice for Using Outdoor and Indoor Christmas Lights
When using the best Christmas lights inside or outside, you want to be sure you do it safely. When hanging lights:
Before hanging lights, plug them in to be sure they work correctly. Replace bulbs and fuses as needed
Check to be sure all cords are in good shape and not frayed or torn in any way
Make sure all lights have the proper UL rating
Always use lights as directed – indoor-only lights should never be hung outside!
Keep lights away from powerlines
When hanging light outside, be sure to do it when the weather is clear
Make sure your ladder is stable and dry
Use hooks or gutter clips to prevent puncturing the wire
If you need to use extension cords, make sure they are in good condition, have the correct wattage, and are not in walkways
You may think it's too early to start thinking about next Christmas, but it isn't. To ensure a hassle-free holiday next year, store your lights properly.
Nobody wants to deal with tangled lights! What a headache!
To properly store your lights and keep them free of tangles, follow these steps:
If you aren't storing lights in their original box, then use only containers mean for light storage
Wrap lights around a piece of cardboard
Use a hanger! Wrap the lights around a hanger then cover hang for convenient storage
Cord reels might be a bit pricey but they are an excellent way to store lights
Use a plastic sheet – cut a piece of plastic the length of the lights, lay the lights on the sheet then roll
Holiday Greetings from Our Family to Yours!
No matter the lights you choose, the best Christmas lights will be the ones that fill your family with joy!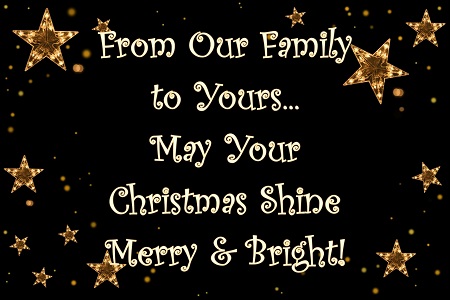 X
You might want to hear this:
Ap. said…
"Love these lights, we love the sound activated feature. They fade nicely and create a nice ambience"