One of the basic life necessities is the presence of clean air.
We frequently believe that the air inside of our homes is some of the cleanest air there is, but this is not the case. If you want to breathe in clean air that is free from contaminants, you should invest in an air purifier.
We've put up a list of the 5 Best Smart Air Purifiers available right now to help you relax.
A great experience: Filtrete Smart Air Purifier & Air Quality Monitor for Large Rooms
"One of the best air purifiers I have ever seen."
For good quality air: BISSELL air320 Max Wifi Connected Smart Air Purifier
"It is really quiet and efficient."
Air like never before: Coway Airmega 250 Smart Air Purifier
"One of my best decisions was to purchase it."
Best for big house:Smart Air Purifier for Home Large Room
"Pocket friendly with great features."
Breath fresh air: GermGuardian CDAP5500BCA WiFi Smart 4-in-1 Air Purifier
"I realized the air has become cleaner after I started using it."
5 Best Air Purifiers
Air purifiers enhance the quality of your life. They save you from pollutants and provide cleaner air. They are also effective enough to purify the air in broad spaces such as living rooms and playrooms.
Are you looking for some assurance about the purity of the air?
You can have it with the Filtrete Smart Air Purifier. It is equipped with Wi-Fi and monitors. It cleans the air in your home 24 hours a day, seven days a week.
Besides that, the device is compatible with both Google Assistant and Amazon Alexa. You'll also be able to check the quality of air inside your home with the help of the Filtrete Smart App.
It comes equipped with an auto-mode that will clean the air for you. It has a filter life indicator that displays the percentage of your filters' life left.
Pros:
Sleek and tall
Convenient
Easy to install and use
Affordable replacement filters
Great value for money
Cons:
Bit noisy at high fan speed
Small filter
Set up directions are not clear
It is a high-end lifestyle air purifier that you can use in your house to make the air cleaner.
It is created with simple shapes and rounded corners. It has modern legs, a hidden cord wrap, and a cloth filter so that it can match the interior style of any house.
It helps cut airborne allergens and irritants such as dust, pet dander, pollen. It also cuts smoke produced by cooking, smoking, and wildfires.
Additionally, it has a HEPA filter to filter out hair, dust, pollen, and pet dander. It has an activated carbon filter to filter out home and pet odors.
Pros:
Stylish legs that match the decor
Quiet and efficient
Controlled via smartphone
Works as advertised
Clear pet odor from home
Simple and effective
Cons:
Loud when fan speed is high
Wi-fi disconnects often
It can clean areas as large as 930 square feet in thirty minutes thanks to its innovative design. It is also capable of reducing odor and volatile organic chemicals by 99%.
It is equipped with air quality indicators that check the air quality throughout the day. Rapid Mode gets activated whenever there is a need to improve the air quality.
It continues to circulate at maximum power until the air is clean again. The indicator tells when filters and the pre-filters should be cleaned. This is to achieve the highest possible level of efficiency.
Pros:
Best for big home space
Easy to use
LED lights can be disabled
Easy pre-filter cleaning
Great indoor purifier
Excellent smart features
Cons:
App interface is satisfactory
Makes buzzing sound
Filtration performance is not up to the mark
Because of its movable handle, it is simple to carry from the living room to the bedroom and back again. It can filter the air in large and medium-sized rooms at the highest possible pace.
The updated HEPA filter removes pet dander, smoke, and absorbs various potential gasses. It also eliminates dust and pollen. It gives you real-time information about the quality of the air in your environment.
The built-in detector reminds you to replace the filter at the right time. You can also check the air quality. You can turn on or off this air purifier by using your voice or your smartphone anytime and anywhere.
It is compatible with Alexa and Google Assistant. It combines the functionality of a remote control and a touch screen control.
Pros:
Great value
Simple and easy to install
Works extremely well
Cons:
Wi-fi connectivity is not satisfactory
Gives rattling noise sometimes
This air purifier enables you to check and operate it from any location with the help of an app. It can be controlled by voice commands. You can make simple settings with the help of Google and Alexa compatible devices.
The filters have an integrated air quality sensor. They can decrease up to 99.97% of dangerous microorganisms, mold spores, and odors. This air purifier adjusts its speed to achieve the best possible indoor air quality.
Dust, pet hair, and other big particles are trapped by the re-filtering process. This also extends the life of the HEPA filter.
Pros:
Works great
Makes life better
Gives great air quality
Good quality
Purifiers are nice
Cons:
Wi-fi connectivity is not satisfactory
Fan makes noise
Our Winner
We recommend Coway Airmega 250 Smart Air Purifier as the best option.
Air pollution inside houses is a severe problem that is unnoticed. This air purifier features real-time air quality sensors. This allows you to check the air quality in your immediate environment.
Its pre-filters are washable, making washing a breeze. These washable pre-filters can be removed for cleaning. They dry faster when hung out on the unit.
This filter cleans your home of smoke, viruses, bacteria, pet hair, dust, and allergens. They successfully reduce foul smell and volatile organic chemicals by 99%.
Buyer's Guide for the Best Smart Air Purifier
1. Filter replacement duration
Pleated filters should be changed every three to six months on average. Activated carbon filters should be changed every three months on average.
Most of the products come equipped with a sign light. This light shows you when it is time to replace (or clean) the filter.
2. Filter's price
There is a wide range of prices for filters. If you are looking for large air purifiers, they fall in the range of twenty dollars to over two hundred dollars. You can spend up to $50 on filters that contain carbon to cut odors.
3. Certifications
There are a few labels on the packaging that you can pay attention to. The Energy Star logo is the first one. Purifiers with the Energy Star certification use 40% less energy than comparable models.
You can look for an AHAM Verified seal. This seal indicates that the air purifier has undergone testing. This testing is conducted by the Association of Home Appliance Manufacturers.
Many air purifiers have gone through AHAM's voluntary certificate program. This includes room size recommendations. It also includes clean air delivery rates (CADRs) on the seal.
Higher CADR means the air purifier operates more quickly and efficiently. Room air purifiers with HEPA filters usually achieve the highest CADR.
| CADR Value | Rating |
| --- | --- |
| <240 | Excellent |
| 180-240 | Very good |
| 120-179 | Good |
| 60-119 | Fair |
| >60 | Poor |
4. Room size
An air purifier with AHAM Verified seal can handle the indicated room size mentioned on the seal.
Also, models that are ideal for big rooms can also operate well for smaller rooms when the fan speed is lowered. Lower speed produces less noise. This is an advantage whether you're trying to watch TV or taking a nap.
5. Noise
Air purifiers are required to run constantly. So, they should be silent. Check the product's packaging or the product listing on the manufacturer's website. This is to see if it includes the decibel(dB) levels of the various models.
For instance
| Threshold of human hearing | 0 |
| --- | --- |
| Very quiet air purifier: | 15dB |
| Whispering: | 20dB |
| Good air purifier on low: | 32dB |
| Typical air purifier on low: | 36dB |
How to Get the Most Out of Your Smart Air Purifier
Clean or replace filters time to time
If the filter is unclean, the device will not function effectively. If you have pleated filters, you should replace them every six to twelve months. If you have activated carbon filters, you should replace them every three months.
Place it wisely
If you have just one unit, put it in the room where you spend the most time. For most people, that's the bedroom.
Some units are heavy and difficult to move around. So, if you want an air purifier in many rooms, you can buy a unit for each room. Place the air purifier in a spot where nothing can obstruct airflow. For instance, away from curtains.
Adjust the speed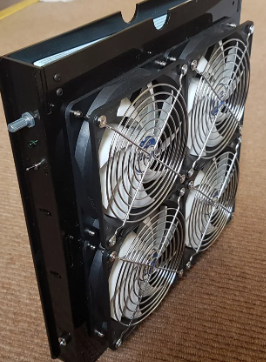 We advise you to run the unit on its high-speed setting when you're not in the room. Also turn it down to low when you're close by to prevent noise interruptions. Alternatively, invest in an air purifier that suits a bigger space. This way you can operate it at a moderate speed and still get good results.
What types of filters should I look for?
Air purifiers are equipped with a wide variety of filters. These filters remove various types of contaminants from the air. When you have more of these, you will have a greater feeling of security as well as better hygiene.
Most products in the market are equipped with a HEPA filter. It removes minute particles from the air. There are also different grades of pre-filters that remove larger particles. These filters can be used in a variety of situations.
Some products utilize UV lamps, which are also capable of killing organic bacteria. Products with these characteristics have a higher price tag.
Ionizers can settle very fine particles in the air. This is another feature that is available on more advanced models.
Odors can be removed from the air using activated carbon filters. More filters are always better. But you should also pay close attention to the pricing while making a purchase.
Conclusion
A wide variety of smart air purifiers are available in the market. Some have an appealing design so that they look great in either your living room or bedroom.
Some air purifiers come with user-friendly features. For e.g., speed indicators and lights that flash when it's time to clean or replace the filter.
You can even set timers on certain air purifiers. This makes them turn off after a scheduled time while regulating good air quality.
Now, the decision is yours. Look around until you find the best air purifier!